Essential, leading-practices FP&A that scales when you're ready to
Constellaition's Financial Planning & Analysis + AI (FP&AI) solution is an enterprise budgeting and forecasting application built on the Anaplan platform. Leverage your business data combined with our Anaplan+FP&A experience for a flexible and future-proof planning foundation – without reinventing the wheel or breaking the bank.
Welcome to the Future of FP&A
In the rapidly evolving business landscape, the need for efficient, cost-effective, and agile financial planning and analysis has never been greater. FP&AI, built on the robust Anaplan platform, revolutionizes the FP&A domain by delivering substantial functionality, outstanding flexibility, and incredible value.
Integrate with your company's data and metadata.  Dynamic Planning means there's no need for process re-engineering – all business segments can plan however it makes sense for them.
Our experience on over 60 FP&A tech implementations enables us to deliver world-class best practices in a flexible out-of-the-box application.  Configuration – not development – means you get the best in 75% less cost and time.
Bug and enhancement support is included with subscription.  We'll teach you how to use and run the application, and we'll be there for you if you need any tweaks.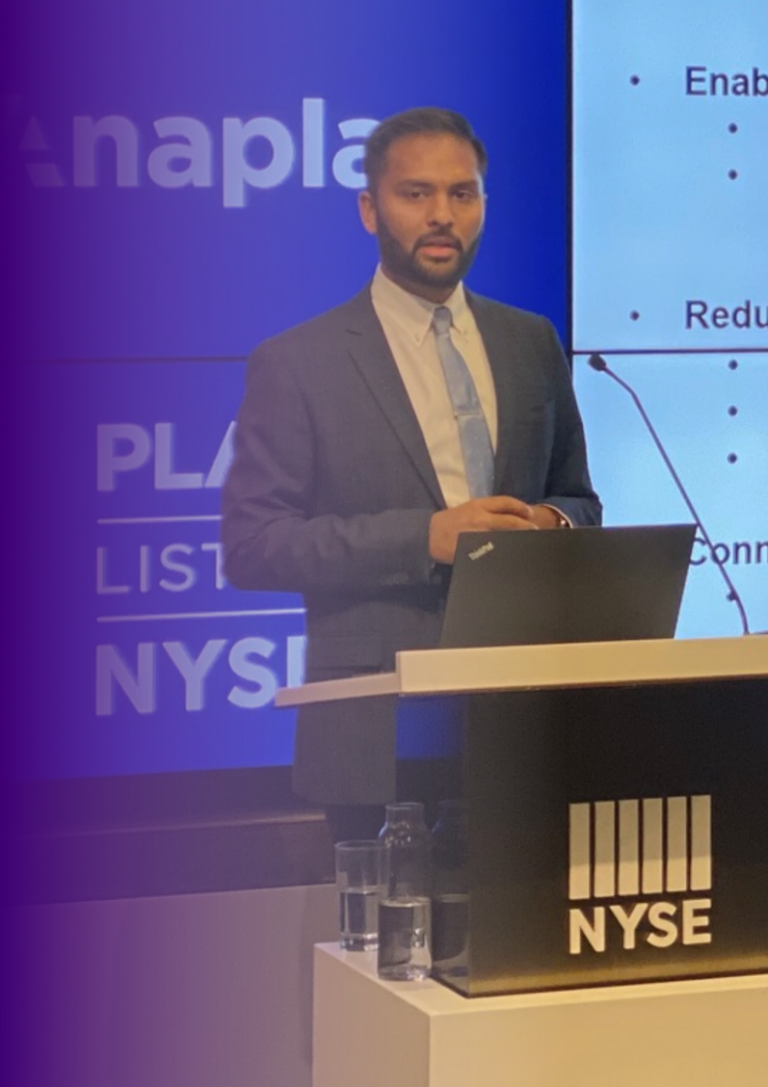 Why Work with Constellaition
Zaf Kamar, our Founder & CEO, started Constellaition after having led 2 firms to Gold-tier Partner status with Anaplan.
Throughout his career, Zaf has brought first-class delivery expertise to solve transformation problems for some of the world's largest organizations.  Under his leadership, his teams have boasted an impeccable 100% success rate on Anaplan transformation initiatives.
Through a combination of a track record of success, broad functional expertise, platform mastery, and a playbook for efficient delivery vis-a-vis our ASTRAL methodology, we invite you to experience the Constellaition difference for your organization.

FP&AI is not just an application—it's a powerhouse. Whether it's budgeting, forecasting, modeling, or reporting, our comprehensive features ensure that all your FP&A needs are met. And the best part? It's AI-ready, ensuring your planning processes are future-proof from the coming wave of disruption.
Leaders across the board have identified many challenges of modern finance transformation efforts, including the following:
...seems like every department has their own homegrown database for exactly and only what they need. There's a real struggle here to get the most up-to-date data to get the full picture

CFO

Pain point: Data availability
...too much time data-wrangling and compiling, not enough time planning and analyzing

VP FP&A

Pain point: Data preparation
...my team has to work late nights and weekends to come up with these different scenarios. We need them to make the right decisions, but it shouldn't be this hard

CFO

Pain point: Cycle time
...feels like we're always reactive to the needs of the business units, rather than proactive and value-add

CFO

Pain point: Collaboration
Best-In-Class Financial Planning & Analysis
Modern CFOs know that the right technology platform is a necessary catalyst for a high-performing finance team – one that is proactive, not reactive, in driving success for the business.
FP&AI utilizes Anaplan's speed and scalability to enable organizations to run robust analyses on business performance. With the ability to process vast amounts of data quickly, decision-makers can delve deep into performance metrics, identify trends, and gain a comprehensive understanding of their organization's financial health.
Big, Fast, Powerful multi-dimensional calc & modeling engine
Impressive CXO-friendly read+write UX: ideal eval/decision platform
Trusted by thousands of enterprise customers
Flexibility to model solutions across the enterprise
Particularly adept at handling time-series and scenario analyses
Exceptional community of tens of thousands of Anaplanners
Excel pros love it & manage it. Low-code & intuitive
Load from & send to any data source, high data throughput, APIs
Bank-grade security, SSO, granular access management
Connect to the applications you use everyday